Hello folks, Count Douglas here.
I've been a lifelong Halloween fanatic and when I first really discovered Halloween Villages around 2012 (I had seen them in passing over the years) I took an immediate interest. After years of sitting on the sidelines, I decided to finally jump into it full bore in 2015. Despite this being a very popular hobby, I couldn't find a dedicated resource to help a noob out. That's where this site comes in. While it's going to take awhile to get it up to snuff, hopefully within a couple years it becomes THE defacto place to help both experienced and noob mini-villagers get their spook on!
I'm actively looking for contributors to help with this site, whether you just have some nice pics of your own personal village or you wish to help with content creation. Feel free to drop me a line at "spookyvillages@gmail.com".
Thanks for the visit and I hope you'll come back!
About Count Douglas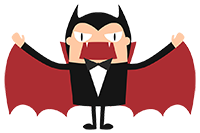 Hailing from St. Louis, MO, Count Douglas spends his weekdays as a marketing / web manager for a professional motorsports team and weekends writing and shooting pictures for radio control publication BigSquidRC.com. When not stalking the night, he enjoys spending time with his Countess and three little vampires. Oh, and watching hockey. Lots of hockey.
About TheChemFreak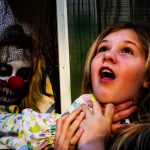 TheChemFreak may of started Spooky Town villaging (with Grisley's Greenhouse) in 2010, but her love of Halloween started 31 years ago. A chemist by day, her articles aim to present a healthy mix of fun, science, and spooky!
About Witchy Porsh
Coming soon.