Home of the Village Scene Setter!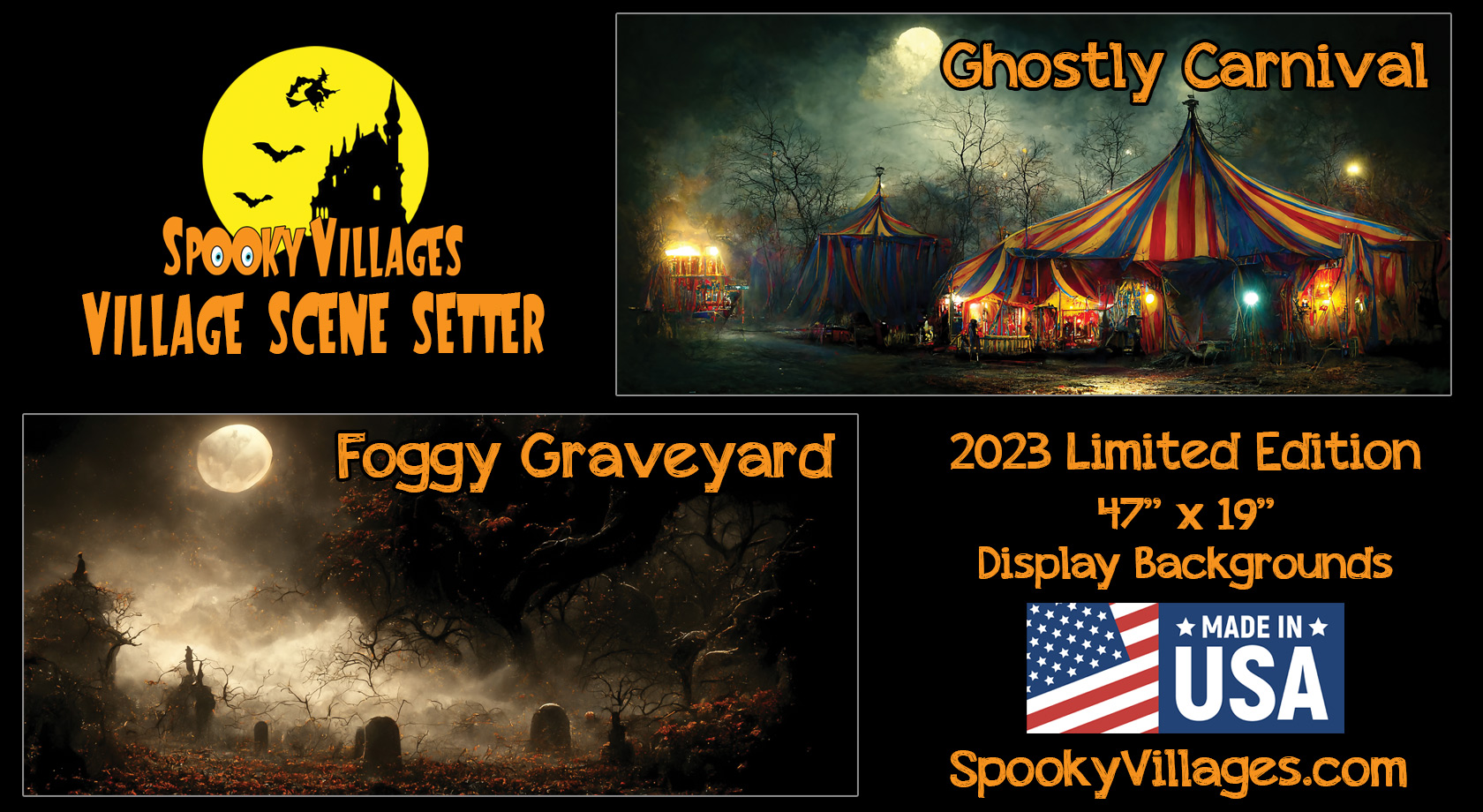 Welcome to the SpookyVillages.com storefront, the place to order your Village Scene Setter free-standing background! New for 2023 and featuring two Halloween designs, quantities are limited!
The Village Scene Setter is a project that I've been working on for several years now, and I'm happy to finally be at the point where I can release it to other village enthusiasts.
If you have any questions or have an issue ordering (I'm a one man band over here, doing the web development/e-commerce too), please e-mail me at SpookyVillages@gmail.com.
Thanks so much for visiting!
-Doug
Showing all 2 results