For those into Halloween villages, today is a big day. It's the announcement of the Michael's exclusive Lemax Spooky Town pieces! Before getting into it and just as an FYI, I'll be doing full reviews of these buildings on the Spooky Villages YouTube channel as soon as they are released in late July. Please subscribe, as I do one Halloween building review a week (at least)!
There are four exclusive buildings with one exclusive accessory. I'll go through them in reverse order of which I'm most excited for.
Pumpkin Pickup Truck
This is a nice looking classic pickup truck, with a skeleton on the back, that's hauling pumpkins. It's cool little piece for those of us into pumpkin patches,  a theme I see growing a lot more in popularity after a certain release this year. More on that later!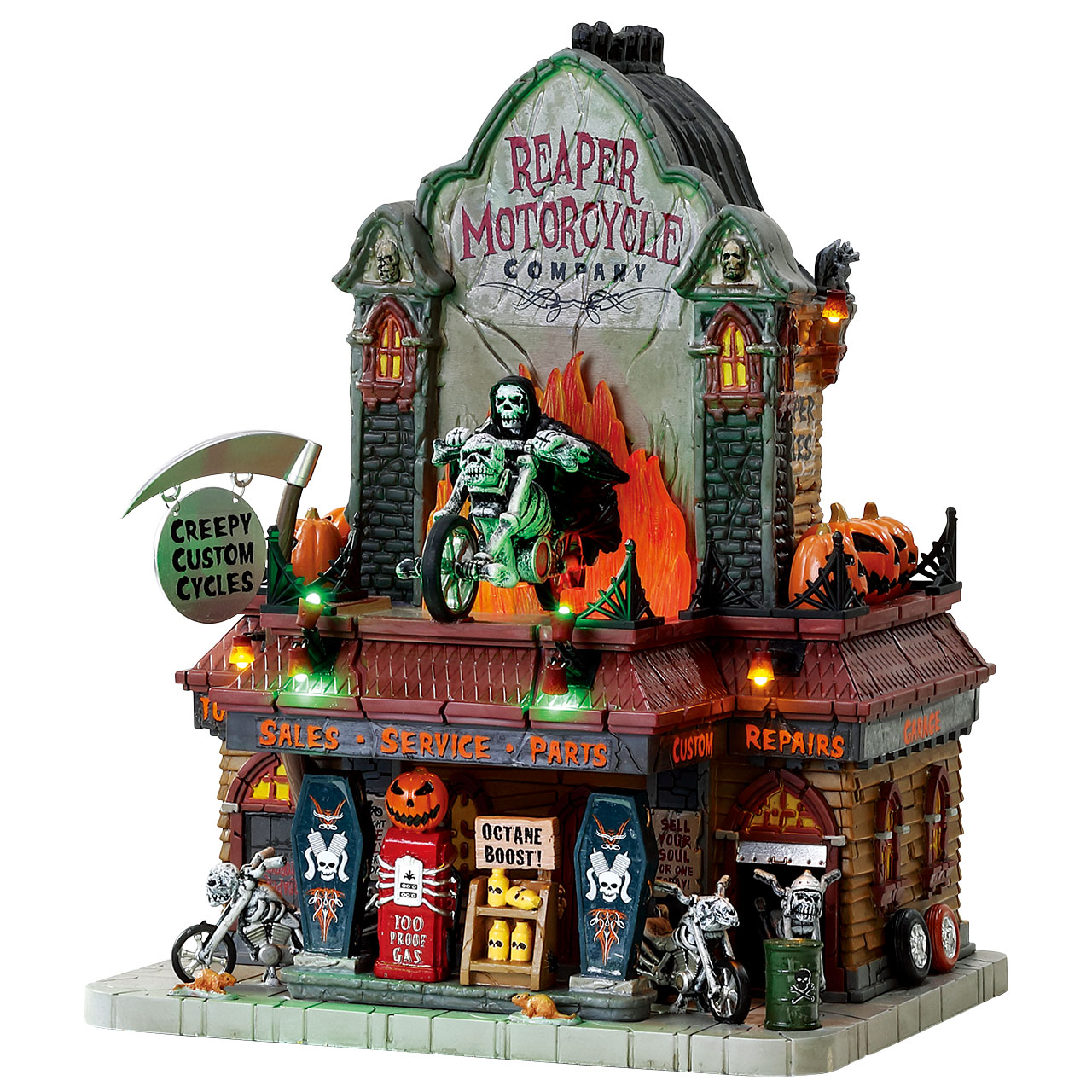 Reaper Motorcycle Co.
Those of you who are gearheads or grease monkeys will surely like this building. This custom motorcycle shop features sound and both static and dynamic lighting. The flames behind the centerpiece Grim Reaper glow to give the appearance of a flickering flame. One of the coolest design cues is that the building's top is actually a large crypt! This will fit in very well with pieces like The Chop Shop Garage & Salvage and Gas & Ghoul. It would work well next to…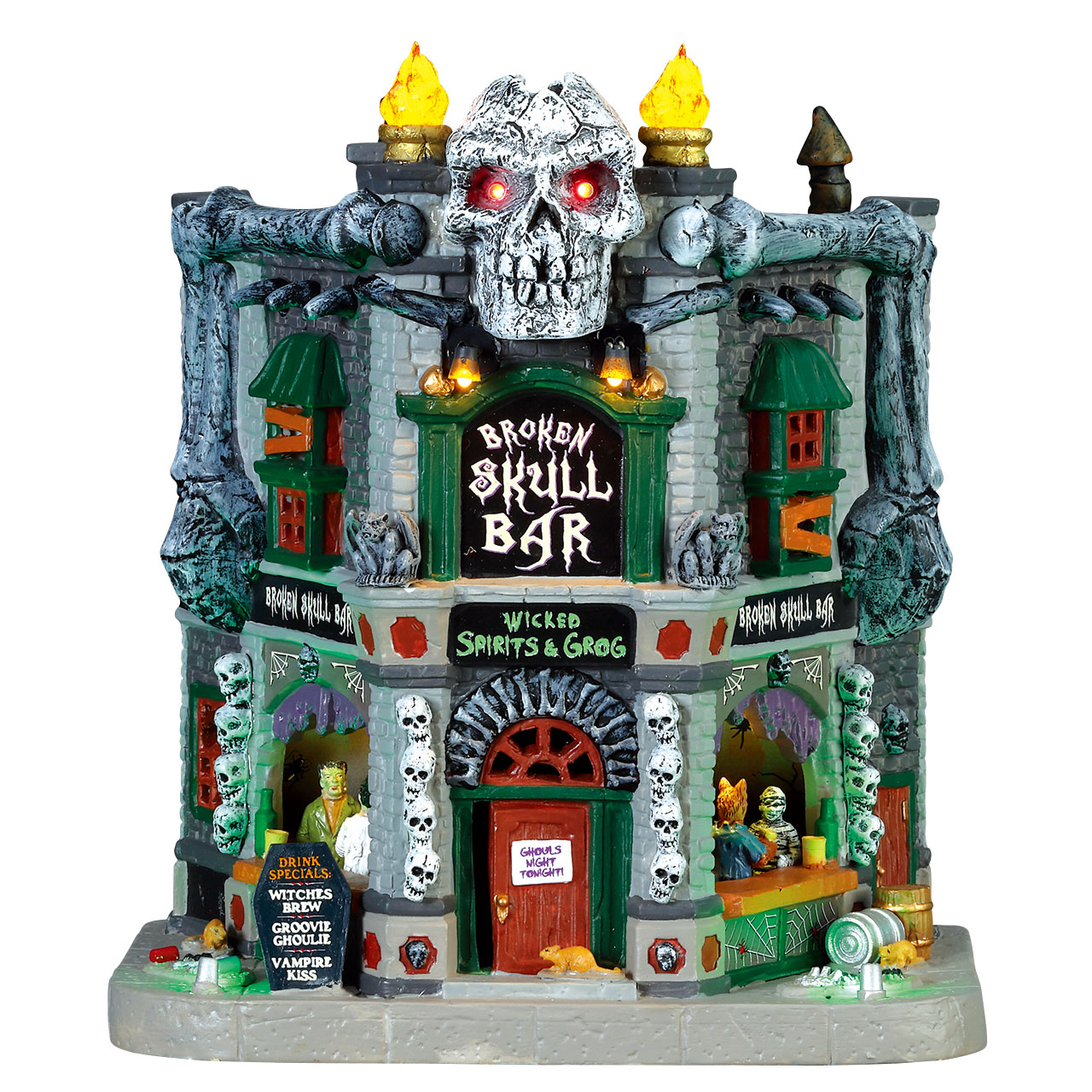 Broken Skull Bar
This looks like the kind of a bar that Patrick Swayze would be happy to bounce at. RIP. The building's facade is topped by a skeleton with a bulbous head whose eyes light up. The flames on the roof glow and the lights move around as to follow the soundtrack. Really cool piece to add to a town section of your village. This would look particularly cool next to Zombie's Cafe.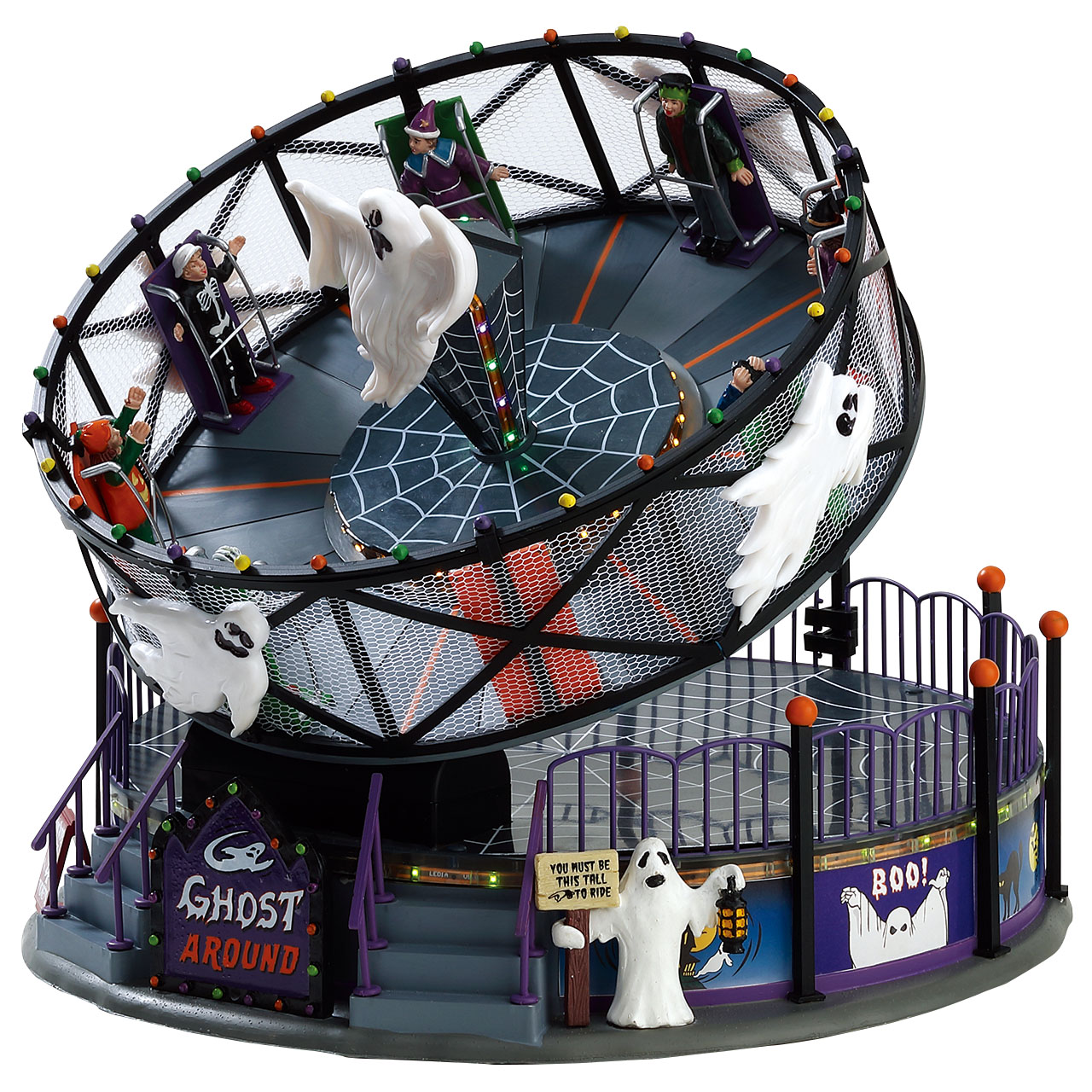 Ghost Around
Ok, now we are at the really good stuff. The Ghost Around is a Spooky Town themed version of the Round Up. The circular cage rotates around and then lifts vertically, just like the real ride. The lights also flash. The artists did a fantastic job here as the ghost & spider web motif looks about perfect. I have a feeling that within a couple years this will be very desirable on the collector market. From the pictures here, I think it's the best looking ride that Lemax has ever produced, save for the classic Wheel of Horror Ferris Wheel. Given the enthusiasm I've seen on the various message boards since the announcement, I would grab this early in the season if you are wanting it. I doubt this will still be available when the heavy discounting starts in September. You've been warned! I can't wait to add this to my personal collection.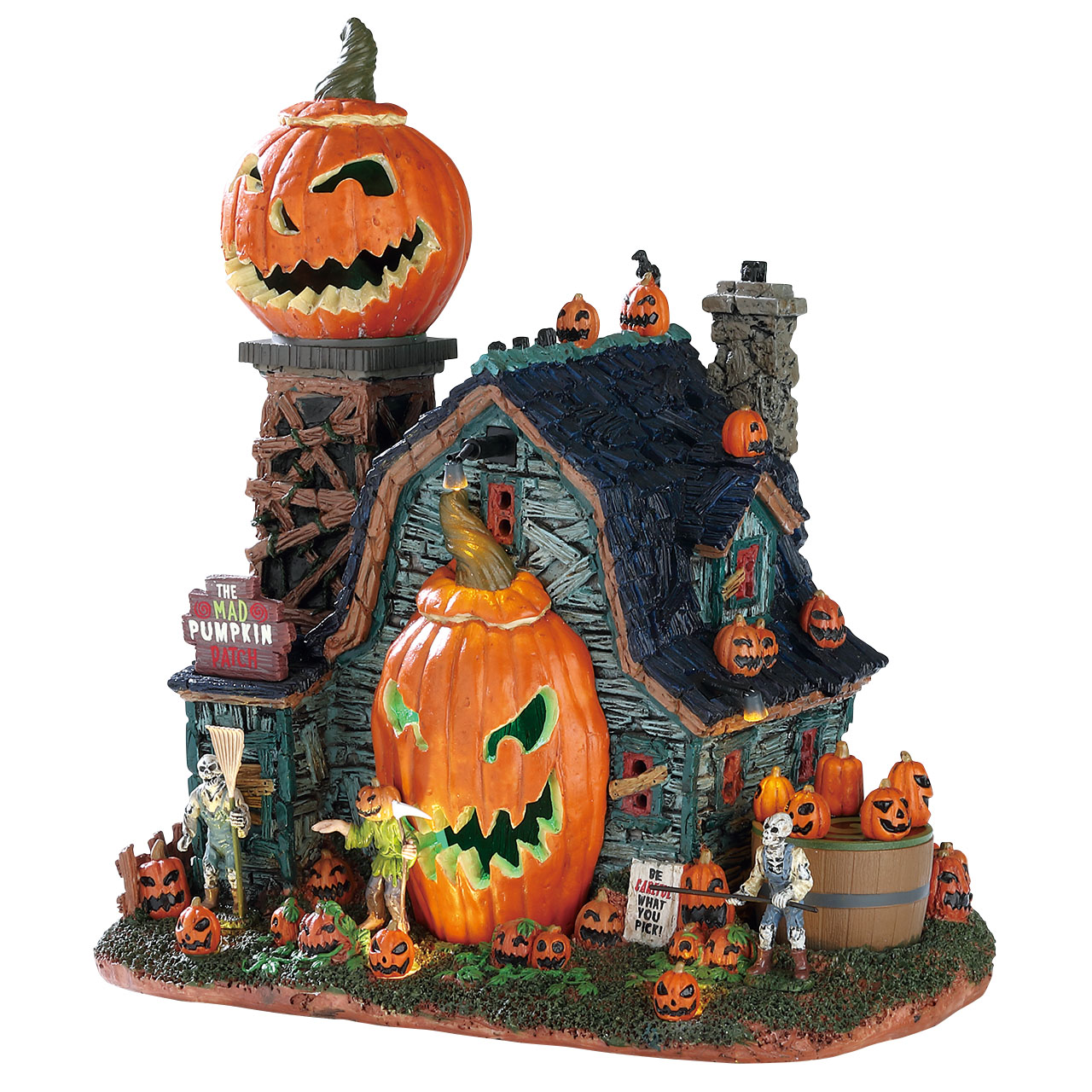 Mad Pumpkin Patch
Aw yeah, now THIS is freakin' awesome! Pumpkin patches are my favorite part of Halloween. I saw my first mini-village at a local one that does a yearly display, and my first fully themed scene was a spooky pumpkin patch. What I'm trying to say is that this piece was practically made for me! The Mad Pumpkin Patch takes the whole theme and turns it up to 11. This haunted barn features a jack o' lantern tower that rotates as well as pumpkins on a barrel that spin. It also has cool lighting throughout and a nice soundtrack. I'm super excited to add this to my collection and it looks to become an instant centerpiece for me.
All of these buildings can be found at Michaels stores across the United States when Spooky Town releases on or near July 21st!