New for 2016, Department 56 has added to their popular "Trick-Or-Treat Lane" series with the Halloween Party House. Let's have a look.
Product Line: Department 56 Snow Village Halloween – Introduced 2016
Price: $130
Animation: No
Sounds: No
Lights: Yes – The house is illuminated with a single bulb that inserts underneath. It emits a yellow light.
This review is brought to you by our friends at The Flower Petaler in St. Charles, MO. They have a fantastic Department 56 Halloween Village display and purchase selection.
As mentioned above, "Trick-or-Treat Lane" is one of D56's most popular series. For those not familiar, the theme is that of traditionally decorated houses that you'd find in any given neighborhood around Halloween.
The Halloween Party House is an awesome looking getup that's packed to the gills with detail. Many classic activities are on display here- bobbing for apples, pin the tail on the skeleton, and a pumpkin pinata hanging from a tree just waiting to be whacked by a bat.
The finish of this piece is absolutely top notch. The trees look great and the house has a variety of textures employed. From the fuzzy purple garland adorning the windows to shingles that actually look layered, this is about as good as it gets.
The simple lighting actually works very well for this house as the "Happy Halloween Party Window" shines very bright. Should you desire a little more lighting, the tree provides an ample opportunity to hang some.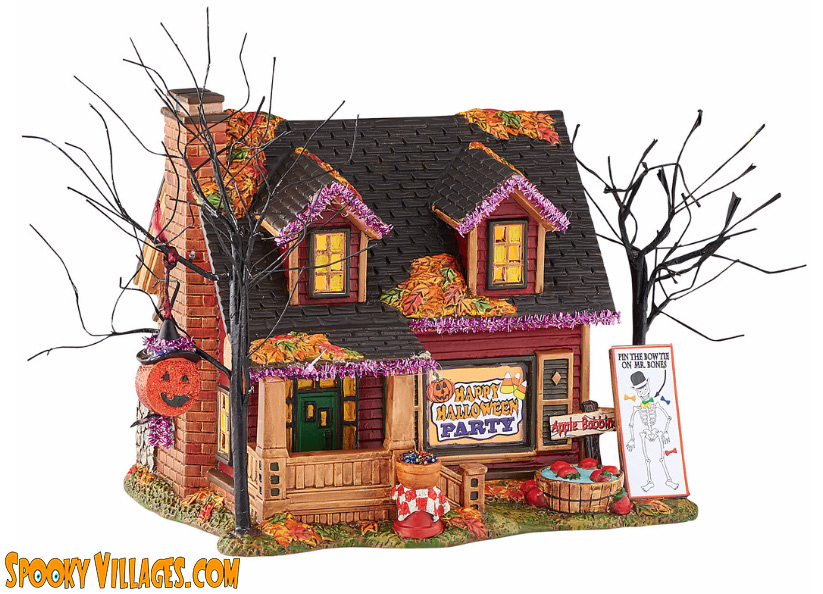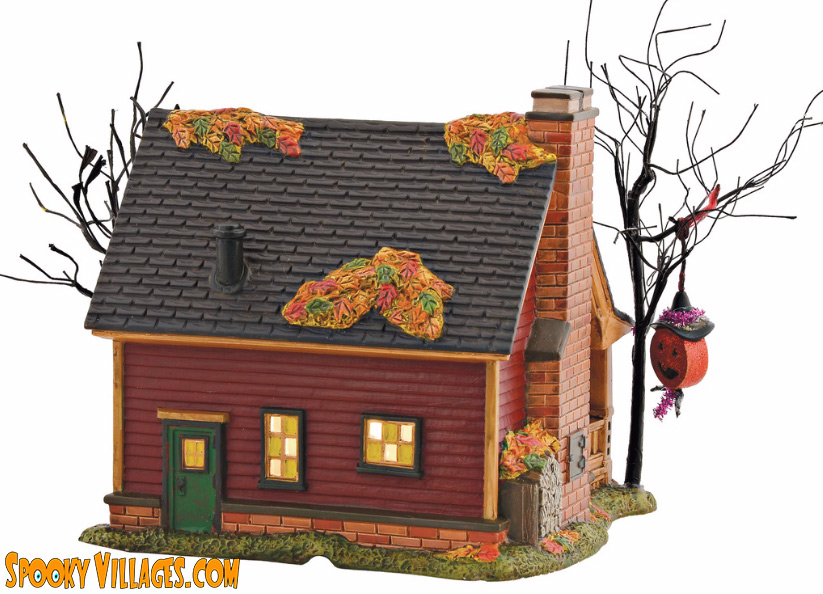 If you are looking to add a traditional and fun Halloween house to your village, especially for those that collect Trick or Treat Lane, the Halloween Party House would make a great addition. It looks great and is of high quality construction. Just one look conjures up thoughts of childhood Halloween fun!
Bonus Accessory Review – Party For Treats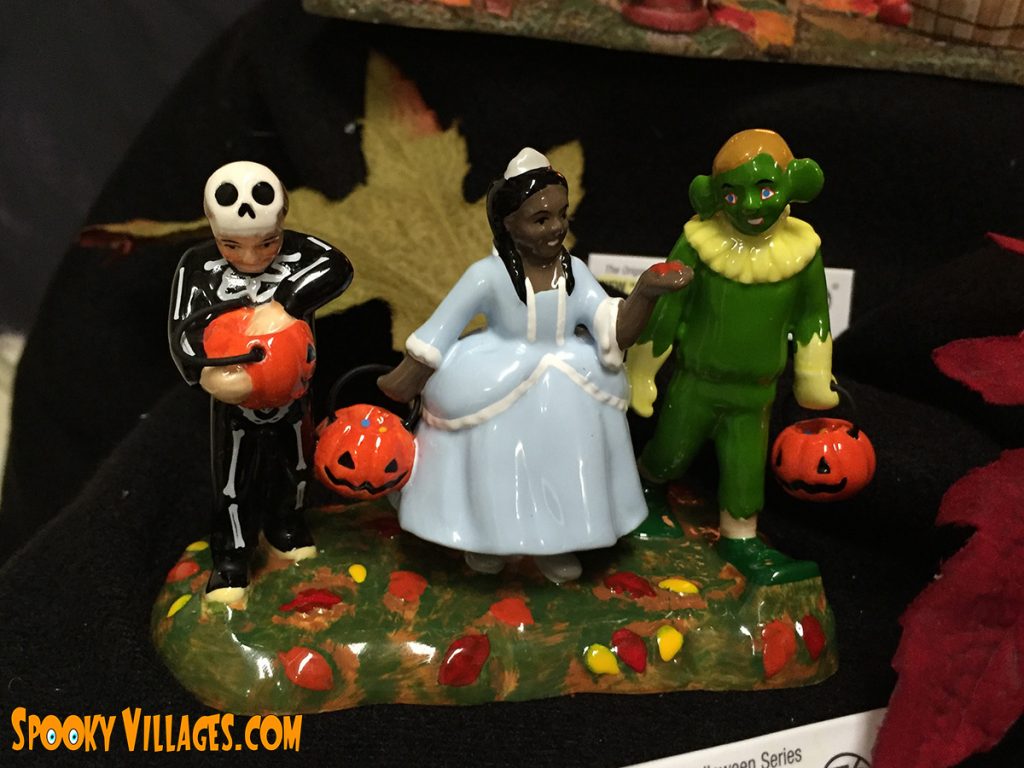 Product Line: Department 56 Snow Village Halloween – Introduced 2016
Price: $32.50
While not included with the Halloween Party House, "Party For Treats" is a new static accessory that is made to pair up with it.  It features 3 detailed young trick-or-treaters in costume, marching on a fall landscape.
The paint and finish of the figures are fantastic. If you are going to drop the coin on the house, I'd strongly recommend plunking down a little extra and nabbing this accessory.