It may sound surprising that my favorite village piece is not animated, has no lights nor is it really even a traditional "building" at all…but that's how it is. It's the Department 56 Halloween Water Tower!
Product Line: Department 56 Snow Village Halloween – Introduced 2005
Price: $35
Animation: No
Sounds: No
Lights: No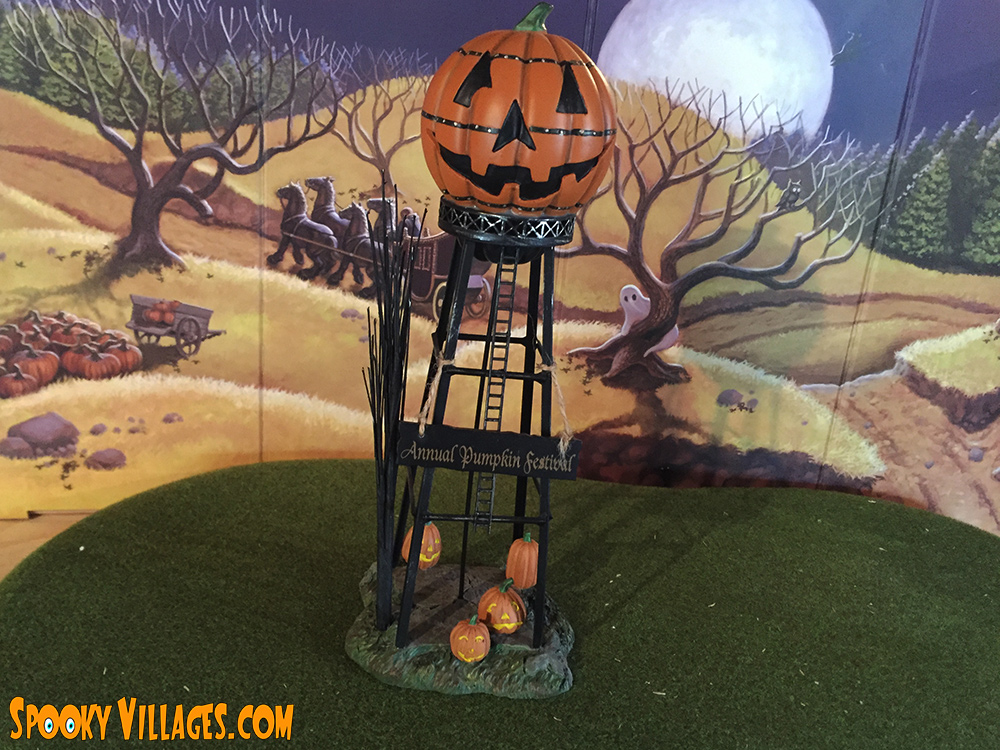 The reason this piece is my favorite is for several reasons. For starters, it looks amazing and can enhance any Halloween village layout- whether you are going for a traditional neighborhood, a scarier horror-style getup, a carnival….or even just a standard fall scene. It's the perfect accent piece.
It just SCREAMS Halloween and makes itself visible, despite not having any lights or sounds that draw attention. One can imagine a small town doing up their own water tower to resemble something like this for the annual festival in October.
The finish and paint job are fantastic. It also feels very sturdy with a nice frame, so fragility shouldn't be a concern.
With a street price of around $35, this is also an extremely affordable piece of D56 gear. Another big plus.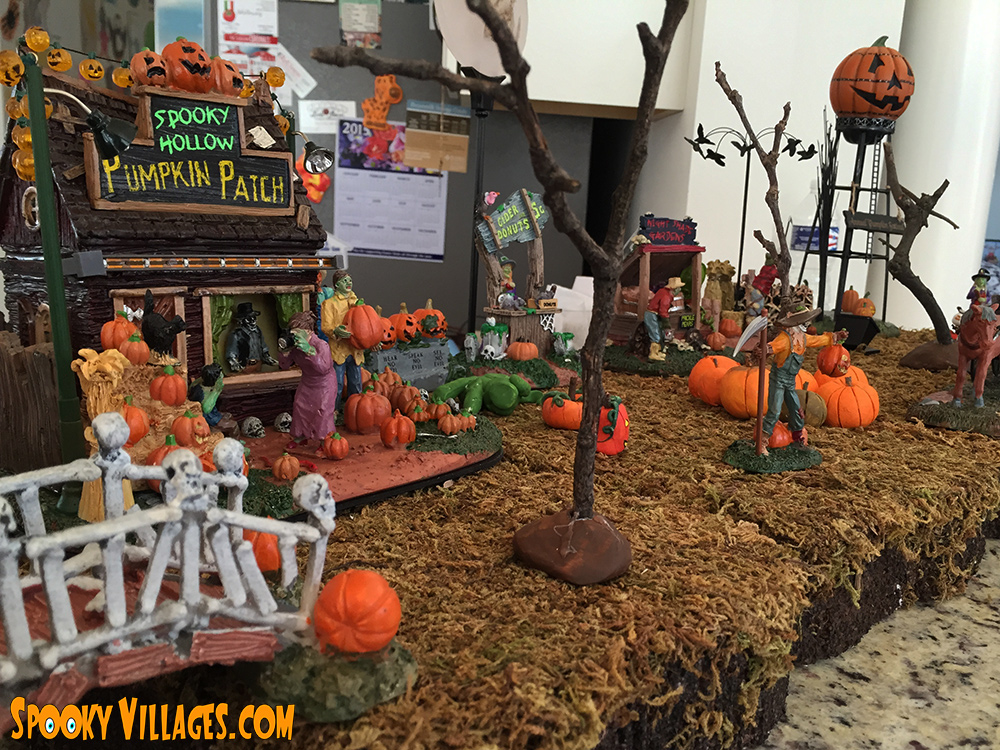 Purchasing this piece is a no-brainer to me. If you are interested enough in this hobby to read this page, do yourself a favor and nab one of these Water Towers. It'll go with almost any theme you have!